U.S. Mountain Community SUmmit
Park City, UTAH
March 31-April 3 2020
U.S. Mountain Community Summit
Housing solutions
Join APX1, Vail Resorts®, Park City Mountain Resort, Summit County, and Park City Chamber of Commerce for the second annual U.S. Mountain Community Summit March 31st- April 3rd 2020. The three-day event brings industry leaders together with public and private stakeholders to exchange ideas on the chairlift. The curated summit features networking, presentations, panel discussions, industry roundtables, entertainment, and best-practice community building solutions for U.S. mountain regions and beyond. The 2020 summit will focus on leveraging public-private partnerships for innovative housing solutions. The event is limited to 100 attendees, register in advance to secure your place at the table.
PUBLIC + PRIVATE = effective + efficient
Attendee Representation by Sector
Public Sector Representation by Region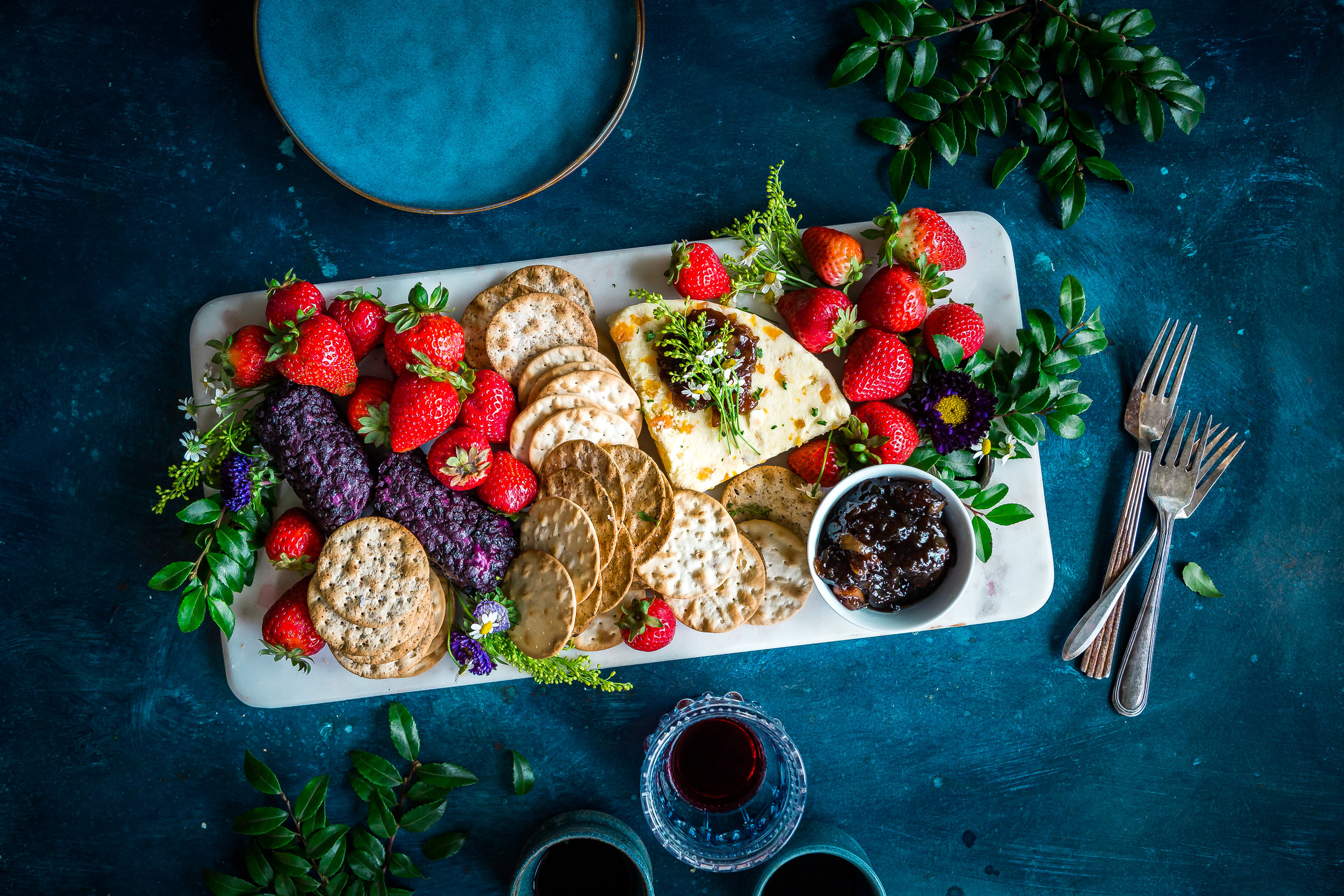 2020 U.S. Mountain Community Summit
Housing solutions
Tuesday March 31st
Event Registration and Cocktail Reception: LOCATION TBD
5:00-7:00: Attendee network event for workforce housing developers, impact capital providers, real estate analysts, elected and appointed public officials, real estate professionals, town planners, architects, community stakeholders, and policy experts.
Wednesday April 1st
Morning Session I:
7:45 AM: Breakfast Served (Location)
8:00-8:15: Welcome (Mayor of Park City)
8:15-8:45: Speaker Session 1
8:45-10:00: Panel Discussion
10:00-10:30 Audience Q&A and Discussion
Network Ski I: Park City Mountain Resort
10:30-2:30: Network Ski hosted by Park City Mountain Resort
APRèS Discussion:
3:00-4:00: Join attendee cohorts, speakers, and panelists for an hour U.S. Mountain Community discussion
Keynote Evening session:
6:00: Dinner Service begins hosted by Summit County
6:30-7:30: Dinner Speaker Session
8:00: Evening Session attendees depart (Location TBD)
THursday April 2nd
Morning Session II:
7:45: Breakfast Served
8:00-9:00: Analytics and Facilitated Discussion
9:00-10:00 Facilitated Roundtable
10:00-10:30 Action Plan + Roadmap
Network Ski II: Park City Mountain Resort
10:30-2:30: Network Ski hosted by Park City Mountain Resort
APRèS Discussion: Location
3:00-4:00: Join attendee cohorts, speakers, and panelists for an hour U.S. Mountain Community discussion
innovation Evening session: Location
6:00: Dinner Service
6:20-6:50: Dinner Speaker Session 1
7:00-7:30: Dinner Speaker Session 2
8:00: Evening Session Conclusion
Friday April 3rd
Summary Sessions
9:00-10:00: Speaker Session "State of the Union" workforce housing in mountain communities
10: 15-11:00: Panel Discussion: "Big Picture, Small Town" community building solutions with workforce housing developer, community builder, resort representative, public staff, impact investment analyst (Moderated by APX1 Founder, Natalie Spencer-Clair)
11:00-11:30: Action and Engagement Q&A and Industry Task Force Group Creation
11:30-11:45: Summary Remarks, A Roadmap Forward (Planning Team)
11:45 (SLC Shuttle Departure)
Park City Sessions and y.i.m.b.y. Jamboree
12:00-1:00: Network Lunch
1:00-1:30: Summit County Task Force
1:30-2:30: Park City Deep Dive
2:30-3:15: Local developer panel
3:15-3:30: Network Break
3:30-4:15: Roundtable Discussions: How do we move Summit County from NIMBY to YIMBY (Park City Task Force member led)
4:15-5:00: Summit County Solutions Summary
Y.I.M.B.Y. Jamboree Apres + closing event: Location TBD
5:00-5:300: YIMBY Apres and Closing Event
2020 COnfirmed and Anticipated Sponsors:
2020 Speakers announced December 2019
2019 Speakers:
Jeremy Keele
Jeremy is Senior Advisor to Maycomb Capital, a leading multi-fund impact investing platform based in New York City. Jeremy is also currently raising a national-focused "Opportunity Fund" targeting real estate and small business investments into low-income communities around the country. Jeremy is a recognized leader in impact investing with a diverse range of professional experiences in the private and public sectors. Jeremy was most recently President & CEO of the Sorenson Impact Center, a university-based think- and do-tank focused social impact and innovation. During his time at Sorenson, Jeremy advised dozens of investors, government agencies, family offices, foundations and non-profits on strategies to align their funding and activities with their values. In partnership with the Obama Administration and Sundance Film Festival, Jeremy created one of the premier social impact and innovation global events, the annual Winter Innovation Summit. Under Jeremy's leadership, the Center grew from two employees in 2013 to nearly 40 in 2018 with ~100 student fellows annually. Jeremy was an early thought leader on the Opportunity Zone legislation and partnered with Jim Sorenson and the program architects, the Economic Innovation Group (EIG), to advocate for its passage in the US Congress. Jeremy has been actively involved in the national roll-out of the program since then, speaking on it at over 30 national conferences policymakers and other key stakeholders, advised governors and other state policymakers on designating O-Zones in their states. Prior to Sorenson, Jeremy was deputy mayor over policy for his hometown of Salt Lake. Jeremy oversaw the policy portfolio of Mayor Ben McAdams with a $1.2 billion annual budget, 4,000 + employees and 1.2 million residents. While in government, Jeremy helped structure and negotiate the first social impact bond in the country focused on high-quality early childhood education for at-risk kids in the community. Prior to his time in government, Jeremy was a corporate attorney with the law firms of Cleary Gottlieb and Latham & Watkins in New York, London and Los Angeles. During his 8 years of practice Jeremy led numerous multibillion dollar, cross-border mergers & acquisitions and corporate financing transactions for large corporate clients around the world. Jeremy holds a BS from Brigham Young University, a JD from New York University and an MPA from Harvard.
Natalie Spencer-Clair
Community alchemist and entrepreneur, Natalie Spencer is the founder of APX1.CO, the first nationwide effort to address the core issues resort-based mountain towns face. From workforce housing to food security, APX1 is dedicated to research, investment, and development for livable mountain communities®. Natalie's diverse background in business, geo-security, and development spans a decade. She worked in refugee resettlement, international water policy, and infrastructure design in remote Asia and Africa, after which she founded a technology company to map international crisis relief resources. Her inspiring connections led her to launch the internationally recognized Google for Entrepreneurs Speaker Series in Jackson Hole. Natalie founded PACE, Navvi®, AirMoby, and APX1. She studied finance at Harvard Business School HBX and attended the Advanced Environmental and Energy Sciences: Masters of Science in Architecture Program where she tested high-altitude building materials for Glacial Lake Outburst Flood applications. Natalie graduated magna cum laude from the University of Hawaii. She speaks Hindi, Urdu, and Arabic. Natalie is an athlete, Wilderness EMT, whitewater and ski guide, experience she applies to strategy, risk management, and leadership in her professional life.
Steve GlenN
Steve Glenn is the founder and CEO of Plant Prefab, Inc. Plant Prefab is the first prefabricated home factory in the nation dedicated to sustainable construction, materials, processes, and operations. Plant manufactures custom and single/multifamily homes that are high-quality, healthy, and durable. With their patented building system, Plant delivers low cost homes in half the time and with less waste than traditional site-based contractors. Plant models are fully customizable and available to individuals, developers, and architects. Plant was spun out of LivingHomes and major funding was provided by Obvious Ventures. The company operates out of 62,000 sf facility in Rialto, California. Plant's Design Studio, LivingHomes, is a designer and developer of modern, prefabricated homes that combine world-class architecture with an unparalleled commitment to healthy and sustainable construction. The first LivingHome, designed by Ray Kappe, FAIA, was installed in eight hours. It became the first home ever to receive a LEED for Home Platinum rating. Twenty-four LivingHomes have been or will soon be certified LEED Platinum and one LEED Gold, making the company one of the most experienced designers of homes at the highest level of LEED certification. LivingHomes have garnered significant industry recognition including the AIA's top sustainable award, Green Builder Magazine's Home of Year, Business 2.0 "World's 11 Coolest Products", Business Week's "Architectural Wonders of the World", and the Sustainable Quality Awards Grand Prize. LivingHomes are available in standard or customized configurations to builders, developers and individuals. In addition to design, LivingHomes its own project in Atwater Village, Los Angeles (all six single family homes were certified LEED Platinum) and has worked with Make It Right on affordable housing projects in New Orleans and the Ft. Peck Indian Reservation in Montana.
Previously, Glenn worked with the William Jefferson Clinton HIV/AIDS Initiative (CHAI) and managed the development of a $220 million program in Mozambique, the first program CHAI launched in Africa. Glenn is founder and former Chairman and CEO of PeopleLink, a leading provider of enterprise ecommunity solutions, which raised $35 million from AT&T Ventures, GE, Goldman Sachs, idealab and others. Glenn was a founding partner of idealab, a business incubation firm that raised $1 billion and that founded or invested in a number of successful companies including GoTo/Overture (OVER), NetZero/United Online (UNTD), CitySearch (TMCS), Tickets.com (TKTS), eToys and CarsDirect. Glenn worked for Walt Disney Imagineering as co-director of the Virtual Reality Studio. Glenn co-founded Clearview Software, which was sold to Apple Computer where Glenn later served as a marketing specialist. He holds a bachelor's degree with honors from Brown University, studied Urban Planning at Harvard Graduate School of Design, and was a Coro Fellow. Glenn is a co-founder and chair of the Sustainable Business Council, co-founder of the Kaia Parker Dance Endowement, and a co-founder and former board member of Hope Street Group and the Brown University Entrepreneur Forum. He was a a Judge for the US Energy Department's 2013 Solar Decathlon competition. Glenn was named the Clean Tech CEO of the Year by Clean Tech Week; Environmental Entrepreneur of the Year by LA City Council/Faith2Green; and Greatest Person of the Day by Huffington Post. Glenn speaks regularly about sustainable design, prefabrication, and social entrepreneurship at conferences and universities including TED, TEDx, Greenbuild, TechHome Summit, Sun Valley Institute, Sustainable Brands, VerdeXchange, UCLA, Brown, Columbia, USC, Pepperdine, and University of Texas (Austin). Glenn holds two patents.
ADAM DUCKER
Adam joined RCLCO in the mid-1990s as an associate directly after graduate school and learned the trade with the firm. He is a recognized expert in economic development, market and financial analysis; positioning, repositioning, and marketing of real estate assets; consumer research; and corporate strategy development. He has particular depth of expertise in high-density housing, retail/entertainment and hotel development. Adam directs the Urban Real Estate Advisory Group at RCLCO, which is distinguished by: sophistication in forecasting housing, retail/commercial and hospitality demand in revitalizing cities and development corridors; in understanding the unique set of circumstances that create vibrant mixed-use environments; and in the financing mechanisms and public/private partnerships that are relied upon to achieve them. He also has a specialized expertise in understanding the interrelation and unique marketing and operating synergies of residential, hospitality, and retail/attraction environment, in small scale urban locations. Adam is a frequent speaker on topics ranging from place making to urban redevelopment to retail trends to in-town housing. His writing has been widely published and quoted in publications such as The New York Times, The Wall Street Journal, Urban Land, California Real Estate Journal, Multifamily Executive, Resort and Recreation, and National Hotel Executive. He is also an active member of the Urban Land Institute (ULI) and Programs vice chair of the Mixed-Use Development Council (Purple). A native of the New York metropolitan area, Adam received Bachelor's and Master's degrees from Columbia University.
WILLA WILLIFORD
Willa Williford founded Williford LLC in 2016 to provide practical, expert housing solutions in the mountain west. Williford LLC provides strategic planning, technical assistance, financial analysis, and project management for housing development focused on attainable housing for local residents. Willa has worked on some of Colorado's most innovative and award-winning projects including the nationally recognized Holiday Neighborhood and the ULI global award winning Red Oak Park. Other examples of her success creating innovative affordable neighborhoods include Aspinwall and Kestrel. Her clients include private, public and non-profit agencies. Willa's experience includes housing development, finance, and asset management in the public and private sectors. Prior to launching Williford LLC, she served as Housing Director for Boulder County, where she was responsible for adding 500 new affordable homes, and developing financially sustainable, results-oriented programs and policies. In addition to her work, Willa has been passionately engaged in volunteer contributions in every community where she has lived and worked. Willa has provided her time and expertise in a variety of settings, including: Stepping Stones Children's Center, Treasurer, Crested Butte Land Trust, donor/volunteer, City of Boulder Planning Board, five-year appointment, Colorado Housing and Finance Authority, Technical Advisory Group, I Have a Dream Foundation, Dreamer class sponsor, Crested Butte Mountain Bike Association, donor/volunteer, Safehouse Progressive Alliance for Nonviolence, Board Member, Safehouse Progressive Alliance for Nonviolence, Victims Advocate, Historic Boulder, Board Member, Colorado Housing Now, conference committee, and Reed College, Alumni Representative.
Steev Wilson
AIA, NCARB, LEED AP is the founding Partner of Forum Phi, a multi-disciplinary design firm that has received national recognition for its extensive portfolio of architecture, interior design, and land planning services. Originally from New York, Steev received a Bachelor of Architecture from Syracuse University. As a resident of Aspen, Steev serves on the Basalt Chamber Resort Association, Employee Sustainability Committee for the Aspen Chamber of Commerce, Create Mentorship Aspen Boards, and is a member of the Aspen Institute's Society of Fellows. Steev is known for his innovative thinking, active client involvement, and action driven dynamic. With an innate desire to determine exactly how things work, he continues to find ways to make the most challenging projects come to fruition. His philosophy marries a balance of design, culture, community, and business. Steev has been recognized as a leader in the design industry by multiple organizations and publications including: 2017 AIA Young Architect of the Year, Colorado Homes & Lifestyles, 2017 Top Five Designers Under 40, and as one of Mountain Living's 2018 Top Architects and Designers.
Kimball Crangle
Kimball is the Colorado Market President for Gorman & Company. Since expanding Gorman to the Colorado marketplace in 2014, Ms. Crangle has delivered several mixed-use, urban infill revitalization projects in Metro Denver. She also assisted in a Workforce Housing development recently completed in the Town of Vail and broke ground on a mixed-income and Workforce Housing project in Keystone, Colorado. Ms. Crangle was formerly Senior Developer for Denver Housing Authority, the largest Public Housing Authority in Colorado and the Rocky Mountain Region. Kimball is a certified CCIM, active in ULI, and a founding member of All in Denver. She is co-chair of Blueprint Denver (the City of Denver's 20 year land use and transportation plan) and a proponent of implementing socially equitable housing communities.
BRIAN ABRAMSON
Brian Abramson is the Co-founder and Director of Business Operations of Method Homes. Established in 2007, Method is a Seattle-based construction company focused on building precision-engineered, beautiful, healthy, and sustainable prefab homes and commercial structures. At Method Brian manages business operations including overseeing preconstruction, design, finance, contracts, developer business development and strategic partnerships. Prior to founding Method, Brian attended college at the University of Montana, and started several companies in Montana prior to making his way to the Pacific Northwest where he worked in commercial real estate and development. Since its inception, Method has launched eight lines of home designs with 5 architect partners built numerous custom projects with additional architecture firms and has built a vast portfolio of projects throughout the US and Canada, including structures that meet LEED Platinum and other stringent environmental certifications. Method has been recognized as a leader and innovator in the prefab building industry. Some of Method's recent notable work includes House of the Immediate Future, a Habitat for Humanity project that debuted at Seattle's Next Fifty (recipient of ENERGY STAR® efficient home of the year) designed by the Miller Hull Partnership, Cascade, one of Seattle's first LEED Platinum accredited homes (Winner of Green Builder Magazine's green prefab projects of the year), Taproot Theatre Annex, a 21 module theatre building certified LEED Silver, builder of the SEED classroom, a Living Building candidate classroom and modular builder of 20 LEED Platinum affordable homes in the Ft Peck Sustainable Village for the Make it Right! Foundation.
In 2013 Method Homes participated in a demonstration project in conjunction with Habitat for Humanity and the Miller Hull Partnership. The team designed and built a home that was comprised of wet core modules that contain the kitchen, baths, laundry and mechanical room for the house and panelized construction for the rest of the home. Based on this work Method has continued to develop a wet core system of small modules that can go within the greater structure of homes, townhomes and multifamily projects. Method has focused on affordable housing for this offering and through the time savings and offsite construction this offering can help with cost control and project delivery for affordable housing projects.